Camp Programs for Warriors and Siblings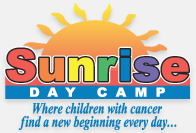 http://www.sunrisedaycamp.org/
Sunrise Day Camp, for children ages 3 1/2 - 16, is the only dedicated full summer day camp in the nation for children with cancer and their siblings. It is a camp designed to meet the emotional, social, recreational and physical needs of these children while allowing them to enjoy the comforts and safety of their own homes at night.

Camp Simcha is located in bucolic Glen Spey, New York. It is sponsored by Chai Lifeline, the international children's health support network that provides emotional and social support for seriously ill children and their families. (Chai Lifeline has five regional offices in the United States and affiliates in Israel, Great Britain and Canada.)
Camp Simcha offers two, two-week sessions for children with cancer. Our goal is to give children an exciting and enjoyable camp experience that will enhance resiliency and help them through the inevitable rough patches of fighting illness. The medical staff is comprised of pediatric oncologists from Memorial Sloan Kettering Cancer Center and the camp infirmary can accommodate children on treatment. Each child has his/her counselor, so that schedules can be tailored to a child's interest and energy level, and the activities mirror those at camps for healthy children (with modifications when necessary).
Camp Simcha is free of charge, and pays for transportation from a child's home city. For more information, contact at 877 SIMCHA4 or 212 699-6630.
Estie Kleinkaufman
Chai Lifeline
151 West 30th Street, 3rd Floor
New York, NY 10001
877 SIMCHA4 or 212 699-6638.

Camp Adventure provides children with cancer both on and off treatment, with the opportunity to meet other survivors. It is a time to share ideas, hopes, fears and dreams with other children who can understand their perspective. Daily activities are designed to meet the special needs of campers, while challenging them and fostering independence and self-confidence. Programs include sports, arts and crafts, swimming, nature activities, archery, karate, music, and campwide field day and carnival. Each night is filled with traditions like bonfire, theme dances, games, talent shows, parties and more.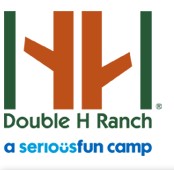 Double H Ranch
www.doublehranch.org
97 Hidden Valley Road
Lake Luzerne, NY 12846-3318
518.696.5676 ext. 263
The Double H Ranch, co-founded by Charles R. Wood and Paul Newman, provides specialized programs and year-round support for children and their families dealing with life-threatening illnesses. Our purpose is to enrich their lives and provide camp experiences that are memorable, exciting, fun, empowering, physically safe and medically sound. All programs are FREE of charge and capture the magic of the Adirondacks. Our largest program is our summer residential camping program and our second largest program is our Adaptive Winter Sports Program where we teach children ages 6-16 years old to ski or snowboard.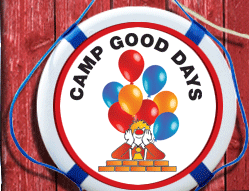 Camp Good Days & Special Times, Inc. Recreational Facility www.campgooddays.org
Camp Good Days and Special Times was founded, in 1979, in Rochester, New York, by Gary Mervis, following the diagnosis of his youngest daughter, Teddi, with a malignant brain tumor. Teddi lost her battle in 1982, however Camp Good Days has become Gary's memorial to her and offers a variety of residential camping programs and year-round recreational and support activities for children, adults, and families whose lives have been touched by cancer. Camp Good Days offers programs for children with cancer; women with cancer; men with cancer; young adults (18-27) with cancer; children who have a parent or sibling dealing with cancer; and children who have lost a parent or sibling to cancer. All of the programs and services provided by Camp Good Days are offered free of charge for the participants.