Financial Support to Warrior and Families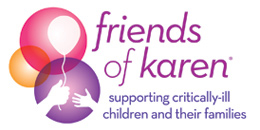 http://www.friendsofkaren.org
The mission of Friends of Karen is to provide emotional, financial and advocacy support to children with a life-threatening illness and their families.
http://www.caringbridge.org/
online space where you can connect, share news, and receive support. It's your very own health social network, coming together on your personalized website.

http://www.amotherskiss.org/
A Mothers Kiss was formed in 1994 for the purpose of providing emotional and financial support to the families of childhood cancer patients in the Long Island and Metro-New York area.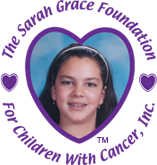 http://thesarahgracefoundation.org/
The Sarah Grace Foundation For Children With Cancer,Inc. is dedicated to helping children and their families overcome the challenges and hardships brought upon by childhood cancer.

http://www.lexiebeanfoundation.org/
Our mission is to help ease the financial and emotional burdens that childhood cancer places upon a family, while providing comfort to children as they cope with the extended hospital stays, often associated with their illness. The Lexiebean Foundation will supply care packages to patients, parents and their siblings; while providing financial aid to families on a case-by-case basis.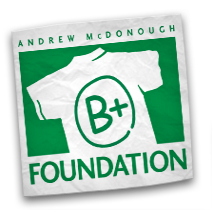 http://www.bepositive.org/home.html
Providing financial and emotional support to families of children with cancer through The B+ Family Assistance Program. Funding childhood cancer research in search of cures and advancements in chemotherapy. We have awarded grants for over $500,000 over the past two years. Why is more childhood cancer research needed? Spreading the B+ message and helping others "Live Like Andrew." To "Live Like Andrew" means to set goals and try your best, show affection, and be comfortable with yourself. Andrew's Dad, Joe, has spoken to hundreds of groups about Andrew, his lessons, and the B+ movement. Thousands of B+ supporters spread the message every day by wearing B+ Gear, talking about B+, and Living Like Andrew.

The John Theissen Children's Foundation http://jtcf.org/
Provide hospitals and child-care facilities with therapeutic and recreational equipment
Support families with financial assistance to defray medical expenses
Offer sick and needy children toys throughout the holiday season
Fulfil patient's (ages birth to 18 years old) wishlists throughout the year
Assist sick and underprivileged children

The Robert DiLibero Foundation http://www.rdfny.org
RDF provides non-traditional support in the form of three main services. First, we offer under-financed patients and their loved ones a chance to get away from the daily struggles associated with treatment, and enjoy themselves on a special night out on the town. We also offer patients who cannot afford it, modest assistance in paying for wigs or hairpieces that they may want to purchase in result of their treatments. Finally, we offer our assistance to patients and their loved ones who are organizing bone marrow drives and need serious help covering HLA testing expenses.