Programs for Pediatric Cancer Warriors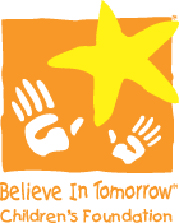 http://www.believeintomorrow.org/
Believe In Tomorrow provides exceptional hospital and respite housing services to critically ill children and their families. We believe in keeping families together during a child's medical crisis, and that the gentle cadence of normal family life has a powerful influence on the healing process.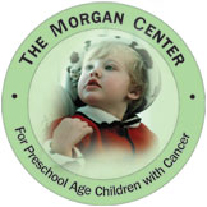 http://www.themorgancenter.org/
THE MORGAN CENTER is a 501(c)(3) not for profit charitable organization dedicated to providing preschool age children who are undergoing treatment for cancer the opportunity to interact and socialize, in a safe environment that stimulates cognitive and social development. Children on chemotherapy treatment have a suppressed immune system, and could otherwise risk infection and serious illness by attending typical age appropriate preschool programs.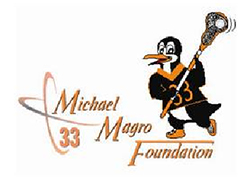 http://www.michaelmagrofoundation.com/
Better the lives of children with cancer, pediatric cancer survivors, and their families as well as other chronic pediatric illnesses by helping these families meet the complex issues of care. Touch thousands of lives by educating patients, families, teachers, physicians, and communities about the intricacies of pediatric cancer care and long-term treatment effects; Enhance the health and well being of our pediatric patients through a family-centered approach. Bring people together to raise funds and awareness for children with cancer and other chronic illnesses. School Re-entry Program.

Super Sophia facebook.com/supersophia
To provide as many children battling cancer with a pair of scrubs which will comfort them while they are in the hospital getting treatments etc. They are also not your traditional scrubs and have some fun detail added to them. Also each pair has a heart sewn on the sleeve. This heart is very special as it was hand drawn by Sophia's big brother and biggest supporter. He drew it in honor of his baby sister and all the other beautiful children who have cancer.

http://www.coolkidscampaign.org/
Cancer creates an instant crisis in a family. Fear and anxiety are the first emotions young people may feel after learning of their illness and what they are about to face. Kids with cancer are still normal kids! Our program's focus is guided by the direct feedback we receive from affected families and advice from the Cool Kids Advisory Committees.

http://theblanketfairy.weebly.com/
The Blanket Fairy's Mission is to make and donate as many blankets as she can to children with pediatric cancer. The Blanket Fairy follows many blogs & websites and when she sees a child that needs a lift in spirits while going thru treatment she will contact their parents to have their child go into her Sprinkle Dust Treasure Chest to pick out a blanket or any other item that may be available in there.
The Blanket Fairy has very very soft blankets that will help children stay warm especially when they are sick. These blankets will help bring comfort to children as they go thru their treatment for cancer. The only thing The Blanket Fairy asks is that she get a picture of the child with their blanket or gift so she can post pictures on here for all the Volunteer Fairies around the world to see.
The Blanket Fairy has many wonderful volunteer fairy opportunities available, please check out the Volunteer Fairy Options on this website for more information on how you can become an Official Volunteer Fairy. The Blanket Fairy humbly accepts monetary donations to help out with shipping and fabric material costs.

Conkerr Cancer http://www.conkerrcancer.org/
Our mission is heartfelt – to provide smiles to children with life changing illnesses and to make them feel special.
Our work is simple – to provide children with cheery pillowcases to brighten their hospital stay and a chance to learn to sew while breaking up the boredom of a hospital stay.
Our impact is immediate – many organizations are focused on saving tomorrow's children through research. Our focus is on helping children with cancer and other life threatening illnesses today.
Our organization is driven by volunteers – literally thousands of people are making pillowcases across the country and around the world. They are led by an all-volunteer organization of regional chapters with regional coordinators supported and served through volunteers who make up our home office organization.
Our fuel is love – ConKerr is fueled by a simple act of love – making a pillowcase for a sick child struggling with cancer or another life changing illness. Everything else is details.